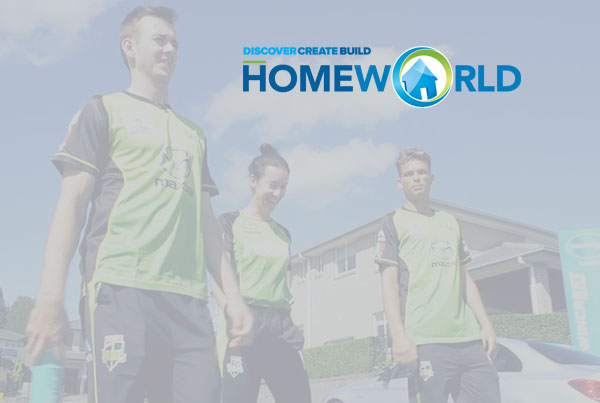 For our second consecutive year working with HomeWorld, this series of short videos were produced with three Sydney Thunder cricket players, showcasing the beautiful HomeWorld villages.
Sydney Thunder players Kurtis Patterson, Lisa Griffiths and Chris Green had a lot of fun visiting HomeWorld and gained inspiration and ideas to build a new home.
Our 4 – person crew followed the players through various homes, displays and picked up their candid response (no pre-written dialogue here!) to hear what they had to say about the spaces.
For a look at our 2016/2017 project with more Sydney Thunder players talking to young fans, click here.