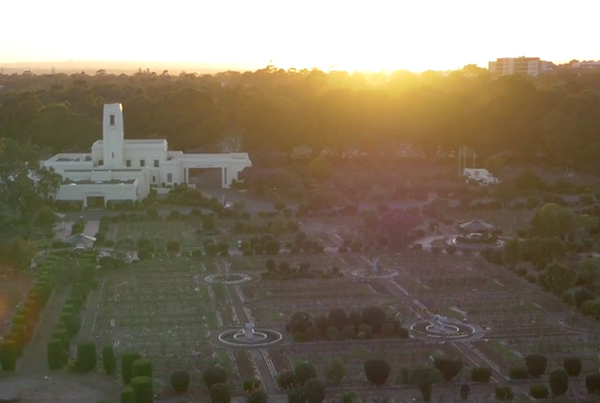 We produced a series of videos for Woronora General Cemetery and Crematorium.
The brief was to capture a 'walk-through' of the location, which allows visitors to the website to see a beautiful visual of the grounds, service and facilities. The videos will also aid on the website as directional/information videos.
Our team of 5 operators kicked off the filming at 6:00am on site, with sunrise shots on the ground and aerial shots (drone), along with some beautiful motion pictures through the many walk-ways, drive-ways and gardens.
We've output 10 videos for the memorial park, showcasing the many locations within the park.