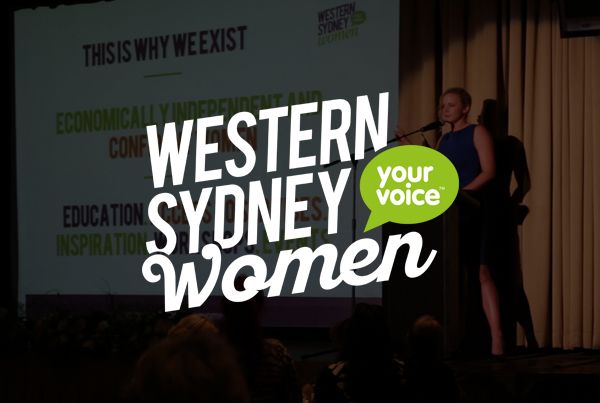 Power Creative are proud to support Western Sydney Women (WSW), with our video content.
Our support has included (to start with);
"Invitee Video Stream"; Pre-launch content for video messages, allowing the event to be promoted via direct email campaigns, with video embedded invitations.
"Follow up Video Stream"; further promotion for campaign with news about guest speakers, supporting partners and sponsors.
"Member Video Stream"; to hear the opinion of a selection of members of the group.
"Launch Video Stream"; recap content of the presentation, based on a 90 minute record of the launch event, broken into segments.
"About Video Stream"; allowing the WSW founders to outline their purpose and goals.
WSW raise awareness and promote conversation; they supply the tools, membership, support and information on a range of issues that impact women in order to facilitate positive change and economic independence. With regular surveys, inspirational events and campaigns, they are determined to ensure all women have the opportunity for personal success and empowerment.
Find out more about them here at the WSW website
Or like them on Facebook to add your voice!
#YourVoice #WSWomen