Client: Port Stephens, Newcastle and Hunter Valley Tourism in association with Destination NSW, Tourism Hunter & Newcastle Airport.
The Client's Message: When it comes to the consummate business event, the exquisitely excellent exhibition or the truly inspiring incentive, it's important that you have the right space to accommodate, the right equipment to facilitate and the right environment to inspire…The Greater Hunter is unique because it brings you the city, the country and the coast all in one region and within 45 minutes of each other. Separately they are special but altogether they're perfect!
Take a look for yourself.
Our Brief: to capture the essence of these destinations, across a 3 day period with a group of PCO, event organisers, coordinators and industry news journalists who experienced first hand just what the three unique destinations has to offer. City, Country and Coast being the three areas of experiences, watch the results in the video below and talk to the team for more information about organising your next meeting, incentive or event in this beautiful part of the world.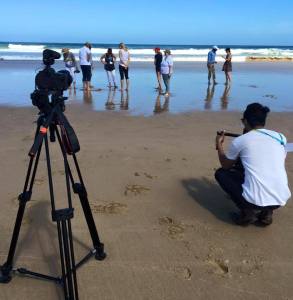 2 cameras
3 day edit
3 day shoot schedule
Audio Record
Gimbal Steady Cam
Tourism